Share today. Change tomorrow.
MISSION: Narrative 4 builds a community of empathic global citizens who improve the world through the exchange of personal narratives.

Narrative 4 Vice-President, Ishmael Beah on why our mission is so important.
VISION: Our vision to achieve a sense of fearless hope through radical empathy is ambitious, progressive, and unique. Our core methodology, the story exchange, helps people tell their stories in a new and powerful way and to engage more profoundly with the world.
Our program is designed to build a mutual trust that strips away the typical narratives of cynicism and despair. By bringing people together through storytelling, we will build a new narrative for immigration, for the environment, for peace. Our narrative is for change, for fearless hope, and for radical empathy.
METHODOLOGY: We believe language and literature are essential tools for creating a better society. Our core methodology centers around a story exchange, which pairs participants and asks each participant to their partner's story in the first-person. The story exchange works on a simple idea: If I can hear your story deeply enough to retell it in my own words, as if it happened to me – and you can do the same for my story – then we will have seen the world through each other's eyes. Learn more about the story exchange here.

Narrative 4 Chairman, Colum McCann, on the Democracy of Storytelling

Image Credits:
Kelly Kingman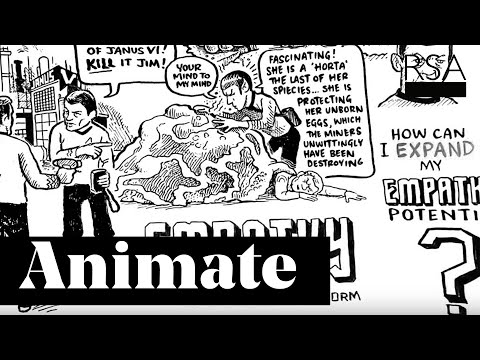 Visual Credits:
Homepage Thumbnail: Maddie Molot
Video:  Roman Krznaric